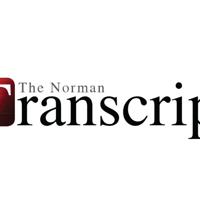 December 7 – As the official start of winter is still a few weeks, temperatures in Tahlequah already starting to decline, which means that people need more energy to keep their homes warm.
To help lower utility bills over the next few months, the Tahlequah Public Works Authority and the Oklahoma State University Extension have some tips for residents.
According to TPWA's energy saving tips, residents should only heat the rooms they use and close any unused rooms. They can also set thermostats to the lowest comfortable setting, which could be around 68 degrees during the winter.
Other TPWA tips include cleaning heating filters; maintain heating equipment; keep the curtains open during the day to let in the sun, while closing the curtains at night; insulate the house; seal leaks around wall outlets and switches; switch off and unplug appliances when not in use; use plastic window insulation to prevent cold air from entering; and avoid radiators, because their operation is expensive.
Conserving water can help reduce a person's monthly expenses. One of the easiest ways to conserve water is to simply turn off the tap, said Scott Frazier, energy management specialist and associate professor in the Department of Biosystems and Agricultural Engineering at OSU. .
"The average faucet releases 2 gallons of water per minute," he said. "Just turning off the faucet when brushing your teeth can save up to 8 gallons of water each day. On a per gallon basis, a homeowner's water cost is pretty cheap, but the cost increases over time. "
Small leaks can waste hundreds of gallons of water each day, so taps and dripping leaks should be fixed. At one drop per second, a faucet can leak 3,000 gallons of water in a year. During this time, a running toilet can lose about 200 gallons of water each day.
Frazier also suggests homeowners adjust the water levels to match the size of the load in the washing machine; install water-saving shower heads and low-flow faucet aerators; take shorter showers; install dual flush toilets; put a float in the toilet tank; and do not let the water run when you do the dishes, or go in the dishwasher.
"Using some of these water saving tactics can reduce your home water use by up to 35% or more," he said. "The average household uses 130,000 gallons per year, so you reduce your water footprint by 44,000 gallons per year. Not only is it good for the water supply, but it will also save you money on the utility bill. "
---
(c) 2021 Tahlequah Daily Press (Tahlequah, Okla.)
Visit the Tahlequah Daily Press (Tahlequah, Okla.) At www.tahlequahdailypress.com
Distributed by Tribune Content Agency, LLC.
Copyright 2021 Tribune Content Agency.