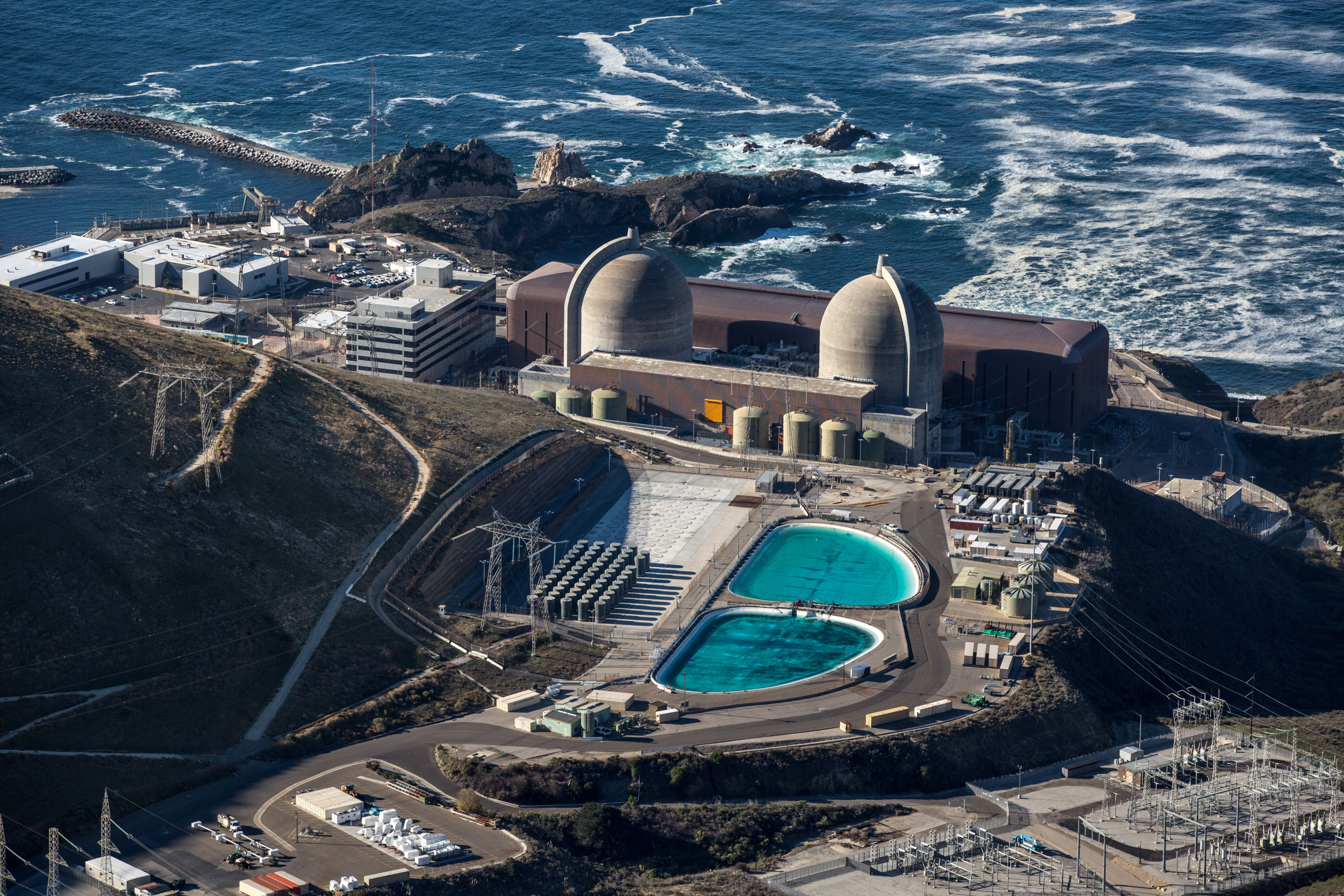 California's only nuclear plant, which sits near fault lines, will remain open after its originally scheduled shutdown as the state continues to battle scorching temperatures and an uncertain power grid.
On Thursday, the California Legislature, by a vote of 69 to 3 in the Assembly and a vote of 31 to 1 in the Senate, approved an additional five-year plan to keep Diablo Canyon, the largest source of electricity in the condition, open and still working. Monitored by the Nuclear Regulatory Commission, the plant was initially licensed to operate until 2025, but will now remain open until 2030.
The group Save Clean Energy, which has fought to keep Diablo Canyon open, applauds the decision of the Legislative Assembly.
"Keeping operations at Diablo Canyon will maintain our food supply while preventing the release of millions of tons of carbon into the atmosphere," Isabelle Boemeke of Save Clean Energy told NPR. "This is a real win-win for the people of California and our planet."
NPR reported in 2016, however, that enemies of the plant cited its location near fault lines as a security concern.
In 2018, the state pledged to be completely dependent on clean energy sources by 2045. Nuclear is a zero-emissions clean energy source, but creating a system that can meet the energy demands of Californians can be a difficult task. Recently, California was hit with sweltering temperatures that Governor Gavin Newsom said created "significant demand" on the state's energy grid.
On Wednesday, he declared a state of emergency due to temperatures expected to exceed 100 degrees throughout Labor Day weekend. State officials also called on residents to avoid charging their electric vehicles, a week after voting on a plan to ban new gas-powered car sales by 2035.
Pacific Gas and Electric Company (PG&E), a San Luis Obispo County electric utility, operates the plant's two nuclear units that have been in place since 1985. The Diablo Canyon website states that the two units "produce 18 000 gigawatt hours of clean electricity". and reliable electricity every year," enough to serve nearly 10% of the state's energy portfolio.
The Los Angeles Times reported that Diablo Canyon generated 6% of California's electricity in 2021. The bill passed Thursday includes a $1.4 billion forgivable loan to PG&E for continued operation of the plant , which PG&E had agreed to close in part due to earthquake-related safety concerns.
Democratic Senator Dianne Feinstein of California has been pushing for state lawmakers to keep the plant open in cohesion with the development of renewable energy sources, say in a tweet that the state's energy system "depends on the extended operation of Diablo Canyon".
"In August 2020, extreme heat resulted in power shortages and the first blackouts in the state since the 2001 energy crisis," Feinstein wrote in an Aug. 30 letter to state lawmakers. "The consequences would have been even more severe without Diablo Canyon electricity. State regulators have anticipated similar shortages and blackouts during peak demand periods in the coming years, and the removal of a source major power generation without proper preparation will only leave the grid more vulnerable."
Newsweek has contacted Newsom and PG&E for comment.