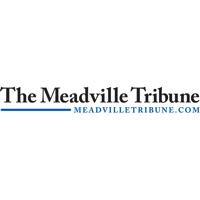 The holidays were a little weird. The weather was deviant and did not provide the usual snow. Parties, family reunions and travel were constantly changing as we prepared for another variant of the coronavirus.
Our family was not spared. A holiday gathering with several missing loved ones was followed by a canceled trip and subsequent fights for refunds. I guess that's why on January 1, I pressed my unenthusiastic husband, Michael, to join me in not decorating. It would be no small feat.
Honestly, looking back, I was excited to decorate for the holidays and bring joy into our lives because this year had been full of sadness. We were still reeling from the unexpected death of my only sister in October 2020 when in the spring of 2021 a horrific, debilitating illness claimed our son-in-law. We tried to catch our breath when, in September, Michael's father, Chuck, a giant man, died. Our grief was raw as we spoke and prayed through the sadness and the memories.
So, as the holidays approached, I focused on decoration. I wanted to create something beautiful, heavenly and full of whimsy when I purchased, unboxed, dragged, climbed and created our outdoor Christmas display. We lit the house, a tree, a nativity scene. We positioned Santa Claus, an angel and a set of wooden deer and made sure everything was accurately highlighted. I was proud of my feeble attempt at energy conservation as I daisy-chained extension cords, adapters and timers in an effort to synchronize and control all the glow and light. Hoping to say goodbye to a very gloomy 2021, I waited for the snow. A magical good night of snow was all we were allowed.
January 1, insert me standing in my cold garage staring at a damp, muddy pile of tangled cords and decorations and thinking, "What was I thinking?" Grief, adversity, and disappointment can take us to strange places as we search for answers and try to fix our circumstances for the betterment of our existence. We try to create something tangible to silence an elusive pain.
On a recent Saturday, Michael and I woke up to snow clinging to the white pines in front of our house. I had recently read about research done on the positive psychological effects of spending time in a snowy forest. We couldn't get ready fast enough. Our walk through the woods to French Creek brought peace and comfort. At the base of a hill, we stood on the banks of French Creek and watched the melting, icy snow roll by. Nature's healing touch was effortless – nothing we created. It was the perfect cure for a weird vacation.
Carla J. Swick loves nature and lives in Meadville with her husband. She has a journalism degree from the University of Edinboro and works in higher education as a computer analyst.