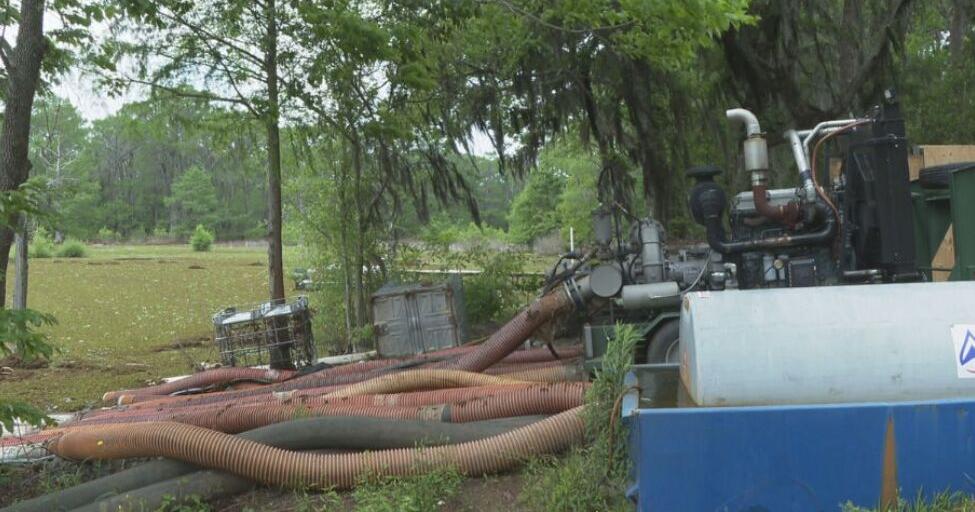 KORAN, La. — Some Haynesville shale drillers are getting a big state gift. But a state legislator wants Louisiana to stop giving away a precious natural resource: water.
State Sen. Robert Mills said some oil and gas companies are pumping millions of gallons of water from waterways, like Lake Bistineau, for free for use in the fracking process.
"Unfortunately, Louisiana just hasn't handled that asset very well. And so people are taking advantage of an opportunity. Can't blame them. Free is pretty good," says Sen. Mills.
He notes that what these companies are doing is not illegal. Louisiana has a voluntary system. Those who bother to get a permit pay a state-capped rate of just 15 cents per thousand gallons, under a law passed in 2014. Mills says that's just a fraction of what what it's worth.
Other companies just take on water.
"I think this day has to come to an end," Mills said.
Mills estimates the state is losing $5 million or more in revenue from energy companies.
Michael Morrison, who lives by the lake, says the noise from pumps along the shore detracts from the normally quiet setting. But he is more concerned about the health of the lake.
"We have problems with salvinia. If we could get more money from these oil companies, there might be more money for spraying," Morrison said.
Senator Mills is the author of a bill that would set a fair market rate for state water sales. Ninety percent of the money generated was reportedly spent on spraying aquatic weeds. However, the bill died in committee, as the oil and gas lobby opposed it.
Mills says he will try again next year.
KTBS 3 News visited a lakeside pumping site. The water passes through large pipes to a retention pond that has been dug. Then it is pumped again through pipes that wind for miles to the drill sites. A spokesperson for the company, Aethon Energy, says they have a permit and pay for the water they pump.