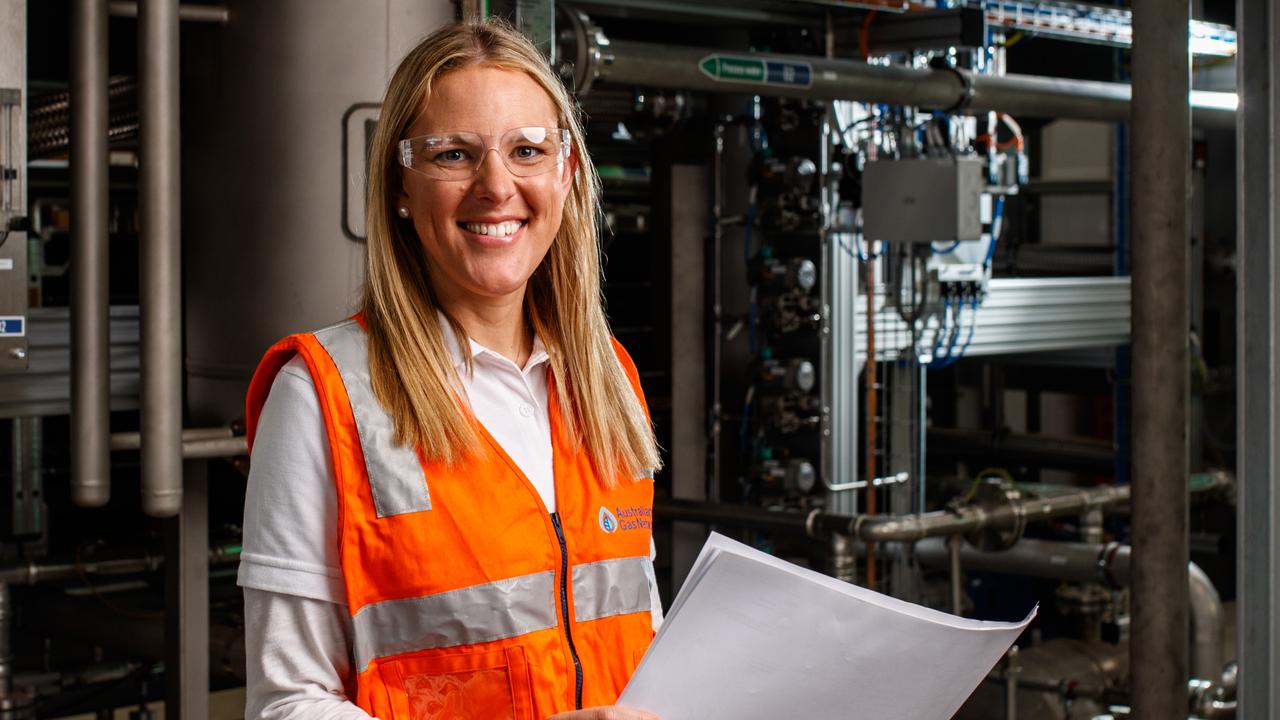 A mix of renewable energy sources – including hydrogen – will be essential in the push towards Mission Zero, a panelist said in Wednesday's fearless conversation on energy and mining.
Hydrogen will be a key element in providing a more energy efficient future for South Australians, according to an industry figurehead.
Kristin Raman, who heads strategy and innovation for the Australian Gas Infrastructure Group, said hydrogen – along with a mix of other forms of renewable energy – would play an "incredible role" in the search for zero emissions .
AGIG is currently working to replace the natural gas supply with more climate-friendly hydrogen, using its existing distribution network. The company owns Hydrogen Park SA in the innovation district of Tonsley, where the largest electrolyser in the southern hemisphere has been installed.
This uses cheap electricity generated by solar and wind to create hydrogen, which in turn is mixed with natural gas for home supply.
"Decarbonization is a very big challenge and we can't just rely on renewable electricity, wind or solar – we need other delivery mechanisms and other renewable fuels," Raman said.
"We are currently moving from an energy system that relies on a wide range of sources and it is likely that we will need the same in the future if we are to maintain accessibility, reliability and energy security … I think So that hydrogen will play a very important role, along with many other exciting technologies that various sectors are studying. "
Ms Raman said AGIG's low-carbon strategy detailed its intention to achieve 100% renewable gas by volume on its distribution network over the next two decades.
So is the broader goal of zero emissions by 2050 a realistic goal?
"We are aiming for net zero emissions through our network by 2040… but we are really trying to do it as soon as possible," said Ms Raman. "I'm still an optimist so I'm going to say 'yes' and we have some incredibly smart people and we're focusing even more on that these days.
"But it requires everyone to work together and not fight against each other. It's not about "this technology against this technology", you actually need everything to meet the big challenge. "
Ms Raman is part of the panel of experts that will tackle some of the state's top energy and mining challenges at the 10th Flinders University Fearless Conversations Forum, to be held this week. The 13-week campaign – in partnership with The Advertiser – brings together South Australia's leading voices to discuss some of the big issues facing South Australia.
Other industry figures involved in Wednesday's 45-minute discussion – which will be moderated by advertiser's energy and economics journalist Chris Russell – is Rebecca Knol, Chief Executive Officer of the House of mines and energy from South Australia.
Other issues on the agenda are expected to include the future of South Africa's nuclear power, carbon capture, drilling in the bay, and balancing mining and farming. .
Broadcast live on advertising.com.au every Wednesday starting at 10:30 am, the series encourages the community to engage in the debate about the future of SA. Questions can be submitted via advertising.com.au or on Twitter via #fearlessconversations
Read related topics:
Climate change Mission Zero