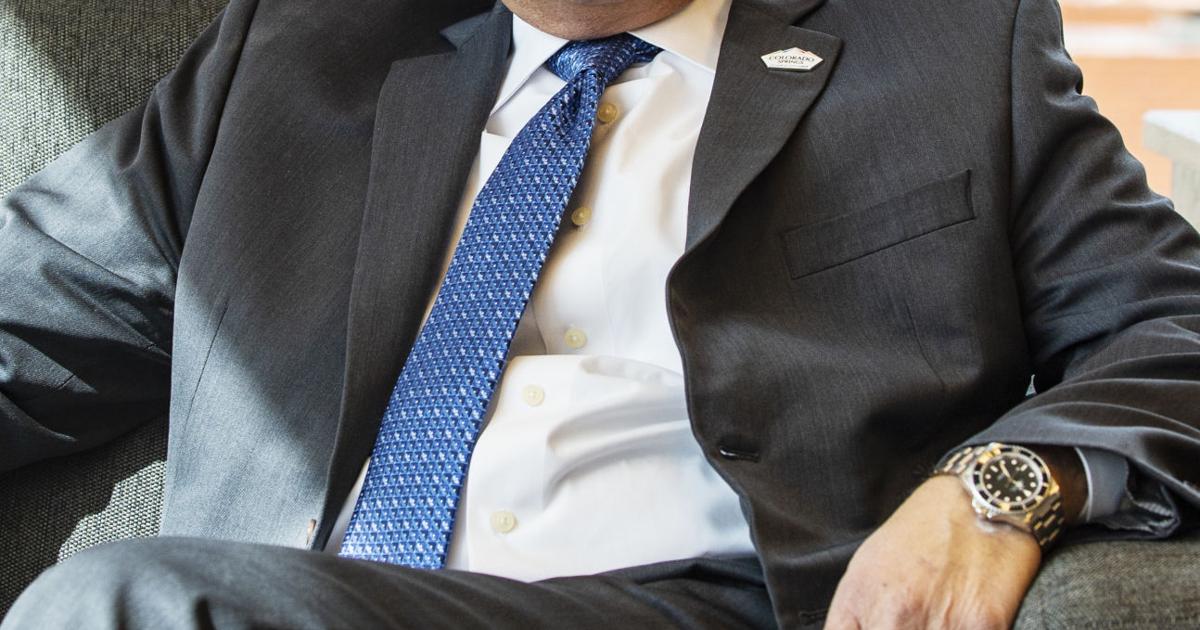 In response to Dick Standaert's July 10 letter, I wanted to take a moment to share the strategy behind the future of Ray Nixon's power plant in particular, as well as our energy future.
Colorado Springs Utilities' energy mix by 2030 will include more than 40% of natural gas-based generation, with the remainder including solar, wind, hydroelectric and purchased carbon-free electricity.
While adding green power to our portfolio is a big part of our journey for a host of reasons, it's not our only source of power. Because we are absolutely committed to the reliability and resilience of our electrical system, a number of solutions will remain in our portfolio.
Today, we will continue to dedicate resources to efficiency and conservation while seeking a balance between reliable natural gas-based generation and renewable energy.
Our commitment to system reliability, economic stewardship and resilience is as strong as our commitment to reducing carbon emissions. We are confident that we can achieve both largely thanks to the forward-thinking plans developed during the 18-month public process for the 2020 EIRP.
The alternative to these proactive measures was to fall behind and let regulators and activist groups dictate solutions that would be significantly more costly and punitive.
Keeping the Martin Drake Generating Station or the Ray Nixon Generating Station coal-fired is neither realistic nor financially viable in today's regulatory climate where our taxpayers are exposed to volatile and rising fuel prices. Coal prices have skyrocketed lately, and personnel costs, equipment liability, and the agility of coal-fired power plants make these technologies much less advantageous than newer technologies.
The decision to discontinue our coal-based production was only made after extensive research and evaluation. It was not made in a vacuum.
Our proactive approach to green energy and our balanced portfolio approach also prepare us for future regulation. The regulations and standards in place to reduce carbon emissions are very real and will only become more aggressive in the years to come.
Here in Colorado Springs, we will be ready and well-prepared to stay in full compliance while ensuring a reliable and economically stable power system.
For utilities that remain reliant on coal-based generation, the costs of meeting increasingly restrictive emissions regulations will easily outweigh investments in natural gas and carbon-free alternatives, not to mention the abandonment of obligations to reduce environmental impacts. We will not be in this situation.
The maintenance and personnel resources needed to continue operating aging coal plants, such as Drake and Nixon, are significantly more expensive than similar natural gas generation. For example, operating and maintaining the modular natural gas units installed next to the Drake Generating Station will cost $200 million less over the next few years.
In his letter, Standaert refers to the global challenges related to the production and consumption of electricity. While these concerns are legitimate, we're focused on the best path forward for Colorado Springs. We believe our plan is the most fiscally responsible approach to achieving an 80% reduction in emissions by 2030.
Eliminating coal from our energy mix will save our customers money, maintain or improve our system reliability, and continue to move Colorado Springs on the path to a financially compliant future. responsible and environmentally friendly.
Aram Benyamini is the CEO of Colorado Springs Utilities.
Aram Benyamini is the CEO of Colorado Springs Utilities.