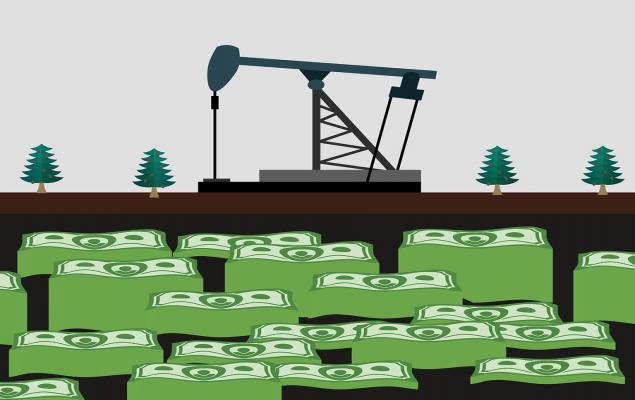 Matador Resource Company (MTDR – Free Report) has signed an agreement with Summit Midstream Partners LP to acquire the latter's Lane Gathering and Processing (G&P) system in Eddy and Lea counties for $75 million.
The Lane G&P system includes 45 miles of low- and high-pressure gathering pipeline in Eddy and Lea counties in the northern Delaware Basin. The system also includes three compressor stations and a cryogenic gas processing facility, with a processing capacity of 60 million cubic feet per day.
Matador will also assume delivery capacity on the Double E pipeline associated with the Lane G&P system. Double E Pipeline is a FERC-regulated natural gas pipeline operated by Summit Midstream.
The acquisition is a further development of Matador's strategy to manage its midstream operations and utilize midstream resources to improve operations. To achieve this, the company plans to expand the Lane G&P system to support its environmental, safety, exploration and production work in northern Eddy and Lea counties.
Matador is a major acreage holder, owning 125,000 net acres in Eddy and Lea counties in southeastern New Mexico. The takeover of additional firm take-or-pay capacities further enhances Matador's business relationship with Double E.
The divestiture provides Summit Midstream with additional financial flexibility to pursue scale development opportunities for Double E and its core assets in the growth pools. The transaction, subject to customary closing conditions, is expected to close in the second quarter of 2022.
Price performance
Matador shares have outperformed the industry for the past six months. The stock jumped 78.3% on industry growth of 68.7%.
Image source: Zacks Investment Research
Zacks Ranking and Other Stocks to Consider
Matador currently boasts a Zack Rank #1 (Strong Buy).
Investors interested in the energy sector can look to the following companies which also sport a Zacks #1 ranking. You can see the full list of today's Zacks #1 Rank stocks here.
Valero Energy Corporation (VLO – Free Report) is the largest independent refiner and marketer of petroleum products in the United States. VLO's Gulf Coast contributed approximately 60.5% of total throughput volume in the first quarter of 2022.
Valero currently holds a Zacks style score of A for growth and momentum. During the quarter to the end of March, Valero returned $545 million to shareholders in the form of dividends.
EQT Corporation (EQT – Free Report) is primarily an explorer and producer of natural gas. In 2021, the company produced 1,857,817 million equivalent cubic feet of natural gas.
Nearly 65% ​​of EQT production in 2022 is hedged, ensuring the best risk-adjusted upside of natural gas. EQT has less exposure to debt capital than industry-owned composite stocks. Therefore, the company can rely on its strong balance sheet to weather the volatility in commodity prices.
Suncor Energy (SU – Free Report) is Canada's first integrated energy company. In the first quarter, the company distributed C$601 billion in dividends and paid C$827 million in share buybacks.
Good news for investors, Suncor declared a quarterly dividend of 47 cents Canadian per share, up 11.9% from the previous dividend of 42 cents Canadian. The dividend is payable on June 24 to shareholders of record on June 3. Suncor has also expanded its buyback program to 10% of outstanding shares (from 7% previously).