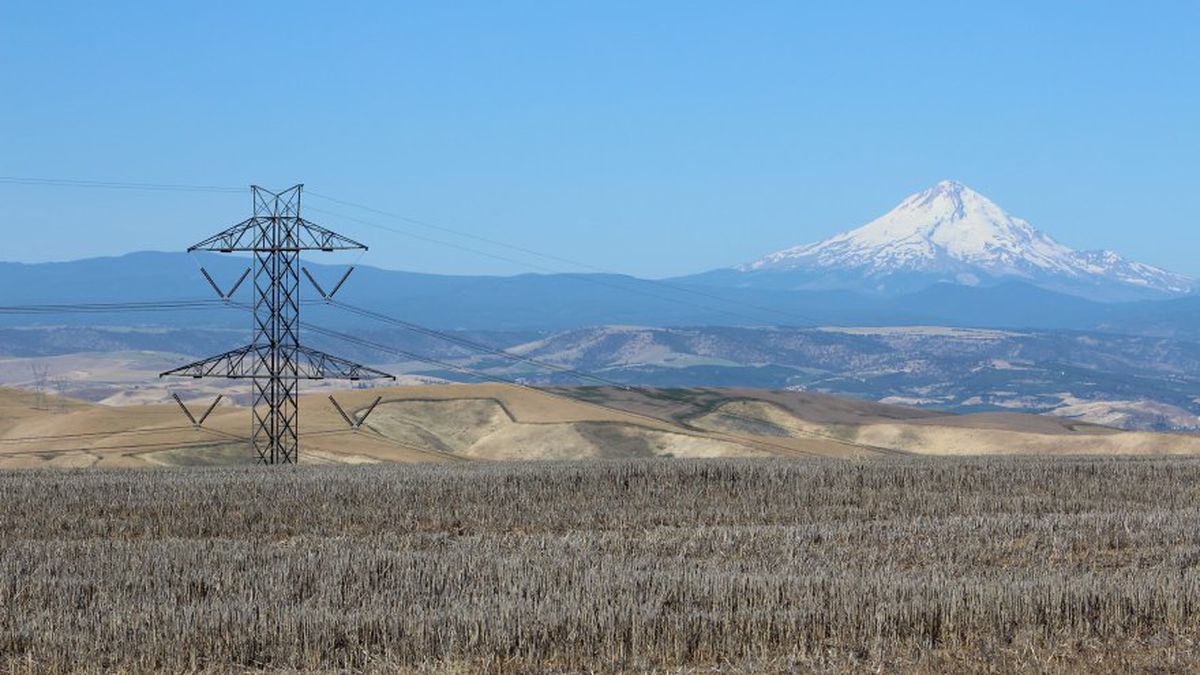 More development of renewable energies and less room for energy conservation are two of the biggest changes in the proposed new regional electricity plan.
The Northwest Power Plan guides the Bonneville Power Administration's power demand decisions over the next 20 years.
Energy experts say the Draft of the 2021 Northwest Electricity Plan is radically different from previous versions.
"A lot is changing right now due to people's concern about carbon emissions and greenhouse gas emissions impacting the environment," said Ben Kujala, division manager of Northwest Power and Conservation Council energy planning.
For renewable resources, such as wind and solar farms, a lot has changed in recent years, Kujala said.
On the one hand, it is much cheaper to build renewable energy projects, he said.
"The cost of installing these renewable energy plants is an important factor in their use in the electric utility sector," Kujala said.
Second, many states, including Washington and Oregon, have passed legislation to phase out fossil fuel power plants. This means that more renewable energy projects will be built to meet the requirements of state laws as coal-fired power plants are closed.
"It looks like you've kind of swung off the precipice of really seeing renewables playing a pretty big role," Kujala said.
At the same time, energy efficiency plays a less important role in the 2021 plan. Previous plans have placed a strong emphasis on energy efficiency, Kujala said.
However, energy advocates said the plan would reduce the Bonneville Power Administration's required energy efficiency share by about 14%, said Lauren McCloy, policy director for the NW Energy Coalition.
"Reducing the role of BPA in energy efficiency is unfair to customers of small rural utilities, as many rural areas depend on the BPA program as the sole source of funding for energy efficiency," said McCloy.
She said the Northwest is already on track with the plan to achieve the highest energy efficiency goal. Therefore, she said, lowering energy efficiency targets could result in decreased funds for energy efficiency projects.
In addition, Kujala said, every year in the Northwest, the amount of energy conserved is almost the same as the amount of energy generated at the Grand Coulee Dam. These savings came after decades of hard work and small ideas, he said.
For example, many small changes, such as switching to LED lights instead of incandescent bulbs, have resulted in a lot of energy savings, Kujala said.
However, he said, the people of the Northwest have made so many small changes that energy conservation choices now cost more. Think: install an expensive ductless heat pump versus an LED bulb.
"So it's harder and a bit more expensive to find places to save energy," Kujala said. "We have seen both the resources become cheaper and the energy efficiency measures we can take a little more expensive."
This means that this 2021 plan has fewer energy efficiency targets than previous plans, he said. Although there are still energy efficiency gains to be made with industrial spaces, such as refrigerated warehouses, he said.
While the plan includes more considerations on renewable energy development and climate change, energy advocates say the lack of energy efficiency growth is concerning.
McCloy said the Northwest has, for years, dominated many other parts of the country in the amount of energy it conserves through efficiency.
"This is one of the main reasons we have been able to keep utility rates and bills low in our area," said McCloy.
Another big change to this plan is that it takes more account of the effects of climate change on energy resources and electricity demand than previous plans, Kujala said.
"We really tried to use climate change models as a basis to look at future conditions," he said, referring to hydropower and changing river flows.
Additionally, the NW Energy Coalition would like to see more energy storage options in the plan, McCloy said, particularly energy storage associated with renewable energy projects.
Additionally, McCloy said it was the first time that the plan included considerations of diversity, equity and inclusion in energy planning. A forum held in February revealed gaps in the region's data on equity in energy planning.
In a previous interview, Bill Edmonds, executive director of the Northwest Power and Conservation Council, said the previous energy plan mandated the council to study energy efficiency programs for low-income people and rural populations. He said this energy plan would build on that.
"Maybe there is work the region needs to do, maybe the council needs to do that helps us put together more important and relevant data to consider equity in energy planning," said Edmonds.
This would include consulting closely with the tribes on fish issues and hard-to-reach people, he said.
The Northwest Power and Conservation Council recommended a series of workshops to examine data on electricity equity. Ultimately, the council would develop a framework to include more equitable power generation, transmission and distribution in its analyzes.
The Northwest Power and Conservation Council, responsible for updating the plan once every five years, online public hearings for residents of Montana, Washington, Oregon and Idaho. People don't have to live in the state to testify at his hearing, but comments from residents of the state will be prioritized at meetings.
All meetings will take place online:
Montana: 4-6 p.m., September 27
Washington: 5-7 p.m., October 7
Oregon: 1:30 p.m. to 3:30 p.m., October 12
Idaho: 4 p.m. to 6 p.m., October 14
The public can comment on power plan until November 19.