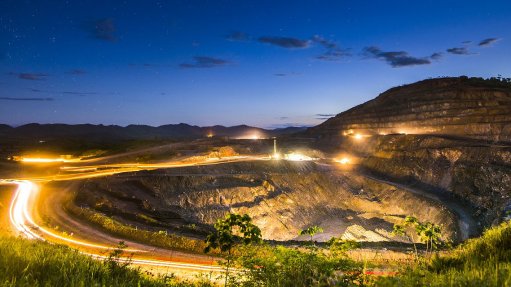 Precious metal miner Sibanye-Stillwater is in talks to purchase nickel and copper assets in Brazil, with the aim of increasing the supply of raw materials essential to the transition to low-carbon energy sources .
The South Africa-based miner confirmed on Monday that he was in negotiations with subsidiaries of funds advised by London-based private equity fund Appian Capital Advisory, regarding the acquisition of the Santa Rita nickel / copper / cobalt mine and of the Serrote copper / gold project. , in Brazil.
Sibanye-Stillwater did not disclose the valuation under discussion, but the Wall Street Journal, which first reported the story earlier on Monday, said the deals could be valued at around $ 1 billion. including debt.
Sibanye-Stillwater has strengthened its presence in the battery materials supply chain in recent months. The miner has invested $ 490 million in a lithium / boron mining project in Nevada, United States. It has also already entered into agreements to acquire a stake in the owner of a lithium project in Finland and to purchase a hydrometallurgical nickel processing facility in France.
Globally, mining majors are striving to increase their exposure to metals essential to a low-carbon future. BHP Billiton and the Australian billionaire Andrew Forrest both are attempting to obtain an undeveloped nickel, copper and chromium asset in northern Ontario, Canada.
Appian took the Santa Rita mine out of bankruptcy and put it back into production in late 2019. Former owner of Australia Mirabela Nickel spent around $ 1 billion on the mine, which has a processing capacity of 6.5 million tonnes of ore per year. . Appian delivered a preliminary economic assessment last year to extend Santa Rita's life from eight to 34 years.
Serrote, meanwhile, is a new project that was completed in mid-2021 with the first delivery of high-grade copper / gold / silver concentrate slated for November. Serrote will produce on average approximately 22,000 t / y of copper equivalent over an initial 14-year lifespan from a low strip open pit mine supplying a 4.1 million tonne per year processing plant. The Serrote project was delivered for around $ 200 million.