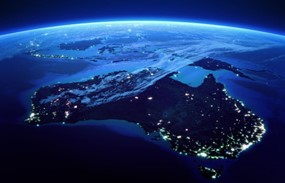 The supreme body of producers and retailers, the Australian Energy Council, welcomes the release of the Australian Energy Regulator's Towards Energy Equity report.
Council Executive Director Sarah McNamara said, "AEC members are continually improving their customer support programs, as evidenced by how well they have been able to help customers during COVID.
"But we're always open to considering what more can be done and retailers support AER's goals here. We also appreciate that the AER recognizes that an industry-wide response is needed. Broad thinking, which goes beyond the role played by retailers, will allow us to develop solutions that can make a real difference for vulnerable customers.
"Vulnerability is not unique to energy, and the solutions considered must be holistic and economy-wide if we are to achieve greater global equity. It is critical to the continued security of the energy system that those who can afford to pay their bills continue to do so, while we support those who are struggling. The AER framework should only target those who experience genuine vulnerability.
"As the energy system transforms, it is also essential that regulatory frameworks also align with changing customer needs. This includes conversations with governments about the effective delivery of customer assistance, emergency relief, concessions and discounts.
"AEC members are acutely aware that communicating with vulnerable clients is key to helping them. It will therefore be essential to think about the best way to establish a true two-way commitment.
"The AEC has published best practice resources for retailers on how to support vulnerable customers. The AER has recognized this work as a useful tool to build on to ensure retailers can establish improved and effective relationships to support every customer, regardless of their individual needs," said Ms. McNamara.
Resources are available here.
/Public release. This material from the original organization/authors may be ad hoc in nature, edited for clarity, style and length. The views and opinions expressed are those of the author or authors. See in full here.