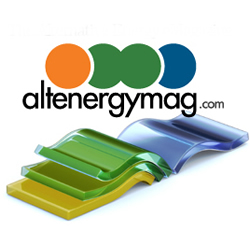 – Aims to drive adoption of solar energy and galvanize the renewable energy economy with investments in local solar companies – Has entered into agreements with Freedom Solar Power and Sea Bright Solar
SunPower (NASDAQ: SPWR), a leading provider of residential solar technology and energy services, today announced the launch of the SunPower Dealer Accelerator program. Through this program, SunPower invests in local solar resellers to advance their growth and thereby help accelerate the adoption of renewable energy in the United States.
With the launch of the program, SunPower is making minority investments in Freedom Solar Power and Sea Bright Solar, two major SunPower licensees. Under the agreement, Freedom Solar and Sea Bright, which already exclusively sell SunPower® solar systems, will sell SunVault™ battery storage and leverage SunPower Financial™ offerings for solar financing. In addition to capital, SunPower will provide dealers with enhanced lead generation and business strategy support.
"There is an urgent need to provide more sustainable and resilient energy, which will only happen if we expand solar power to reach every corner of the United States," said SunPower CEO Peter Faricy. "Our dealers are on the front lines of the clean energy transition. With SunPower's Dealer Accelerator program, we're creating ways for these companies to grow their own businesses and helping more customers switch to renewable energy by doing what they do best. »
Texas-based Freedom Solar Power is the leading residential installer in the state as well as Colorado's Front Range and Central Florida, providing solar power to thousands of homeowners. Freedom Solar partnered with SunPower in 2014 and became the first and only SunPower Master Dealer in Texas. The company was named National Residential Dealer of the Year in 2017, Top Regional Producer of the Year in 2018, and Top National Producer of the Year in 2019 and 2020. In 2021, Freedom Solar reserved over $175 million residential contracts, up 80% in Texas to overtake the market and regain leadership in terms of market share.
Sea Bright Solar provides solar solutions to homeowners in New Jersey, New York and Southern California, saving them money on electricity and reducing their reliance on fossil fuels. The company was named 2019 National Residential Dealer of the Year for its success in delivering high quality, complete solar solutions along with superior customer service to homeowners demonstrating exceptional industry knowledge and leadership.
The solar industry is at a strategic inflection point. Residential solar installers surpassed half a million installations in 2021, an industry first, and the residential solar market is expected to grow 113% over the next 10 years, according to the Solar Energy Industries Association (SEIA) and Wood Mackenzie. Yet, with less than 5% of U.S. homes currently powered by solar energy, this strong industry-level momentum along with the dramatic shift to a digital-first business environment underscores the need for solar companies to double their software and their customer service to meet demand. and gain market share.
SunPower is on track to rapidly expand the solar market to serve more customers in high-growth markets, including Texas, where battery storage accessories grew 350% in 2021, according to a report from SEIA and Wood Mackenzie, and New Jersey, which has more solar installed per square mile than any other state in America. In addition, SunPower expects the Dealer Accelerator program to help expand its penetration of products such as SunVault storage and a full suite of financial products that provide owners with access to higher credit limits, lower interest and a faster application process through SunPower Financial.
"After the winter storm in Texas, 2021 has been a banner year for Freedom Solar, with more homeowners looking for reliable, clean solutions," said Freedom Solar Power CEO Bret Biggart. "By establishing a closer relationship with SunPower, we are well positioned to double our growth in 2022 through a combination of organic growth in existing markets and accelerated expansions into new markets. It's more than additional financial resources , but intellectual power and an extended network we create together."
"Growing consumer interest and strong incentives are making New Jersey a leader in solar development," said Sea Bright Solar President Brian Kelly. "We are excited about this next chapter of growth and development with the SunPower team to leverage some of the industry's greatest opportunities with solar power and storage to deliver on the promise of solar power in the northeast."
For US dealers interested in joining SunPower's Dealer Accelerator program, please contact [email protected]
About Sun Power
Based in Silicon Valley, California, SunPower (NASDAQ: SPWR) is a leading provider of distributed generation energy and storage services in North America. SunPower offers the only solar + storage solution designed and backed by a single company that allows customers to control electricity consumption and resiliency during power outages while providing savings for homeowners. For more information, visit www.sunpower.com.
About Freedom Solar
Founded in 2007, Freedom Solar is an industry leader in turnkey solar installations, providing high quality, cost effective and reliable solar solutions for residential and commercial markets nationwide. Based in Austin, Texas, Freedom Solar also has operations in Colorado, Florida and Virginia. The company has installed more than 128.8 megawatts of solar panels since 2007, ranking tenth among solar installers in the United States. Freedom Solar has completed projects for many national and multinational companies, including Whole Foods Market, Shake Shack, Office Depot, The University of Texas at Austin, and numerous car dealerships, such as Alfa Romeo, BMW, Chevrolet, Ford, Maserati , Subaru and Toyota. For more information, visit https://www.freedomsolarpower.com or follow @freedomsolarpwr on Twitter and @freedom_solar_power on Instagram.
About Sea Bright Solar
Sea Bright Solar uses the power of the sun to help customers coast to coast save money – and the planet! Since 2003, Sea Bright Solar has helped thousands of homeowners and businesses generate their own renewable energy and reduce or eliminate their dependence on the grid. Serving New Jersey, New York and Southern California, we provide custom, turnkey solar solutions. Our team consists of professional residential and commercial solar consultants, designers, engineers and installation crews. Sea Bright offers in-depth industry knowledge of the latest technologies and best practices as well as solar financing and incentives. Through our innovative solar system installations, we have helped homeowners and businesses benefit by reducing energy costs by up to 100%.